This month's photo diary shows the final weeks of excavation in Area B, which starting at the beginning of the year with the Georgian buildings of the Crescent, has finished with some particularly spectacular findings from the excavation of the City Ditch.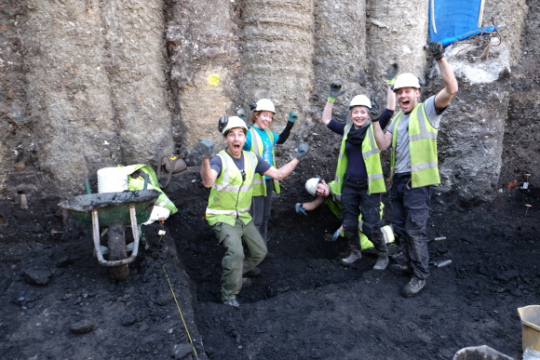 The team finally reaches 'natural' gravel, nearly 9 metres below present ground level, 20m east of the City Wall.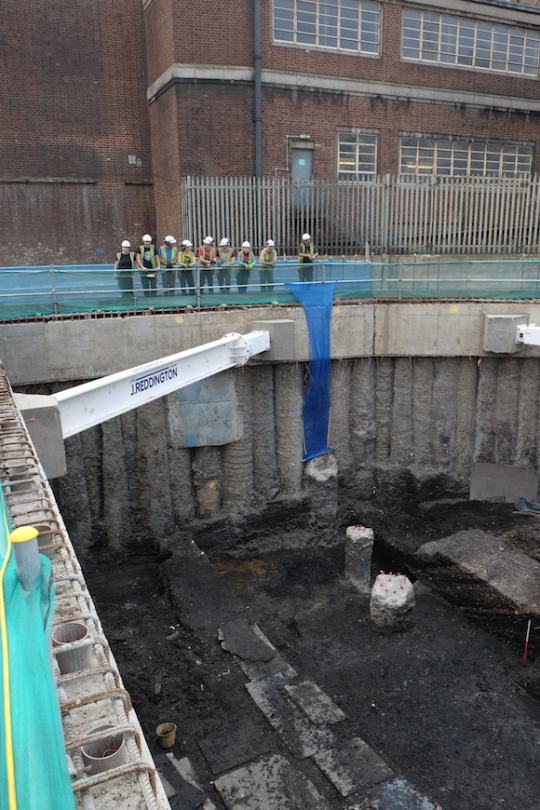 Faint golden flecks of natural gravel by the edge of the pile wall. Having mostly hand excavated the entire depth shown – starting from the top here!
Excavating City Ditch backfills, deliberate infilling of the Ditch during the 17th century.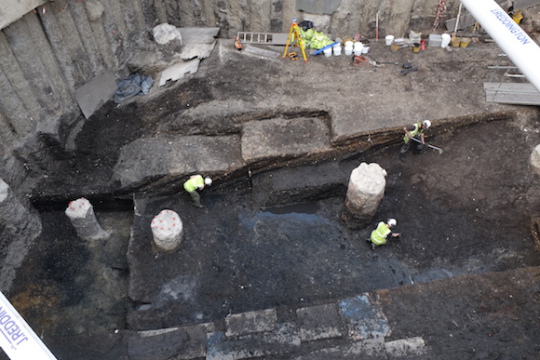 The stripey layers of ditch fills revealed a gargantuan Post-Medieval ditch that was scoured out and recut several times throughout its lifetime.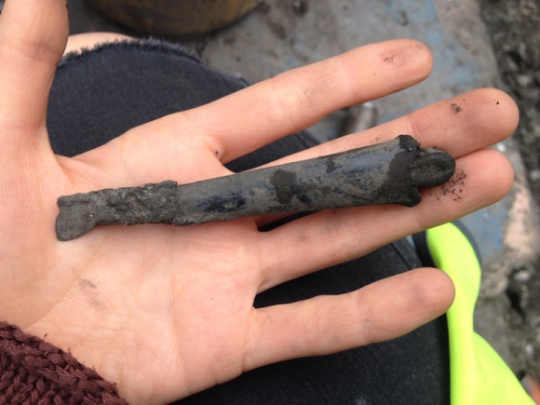 Our on-going excavation of the Ditch, continues to pull up fascinating Post-Medieval City 'junk' – everyday items for example knives, leather working tools, pot, leather, and rope…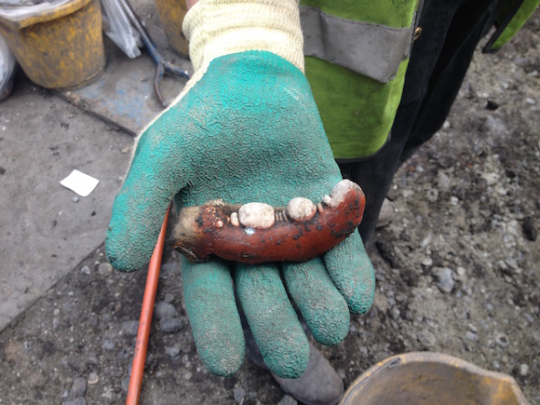 … To more of the unusual finds – a lobster claw from a Post-Medieval ditch fills.
Finely decorated Porcelain.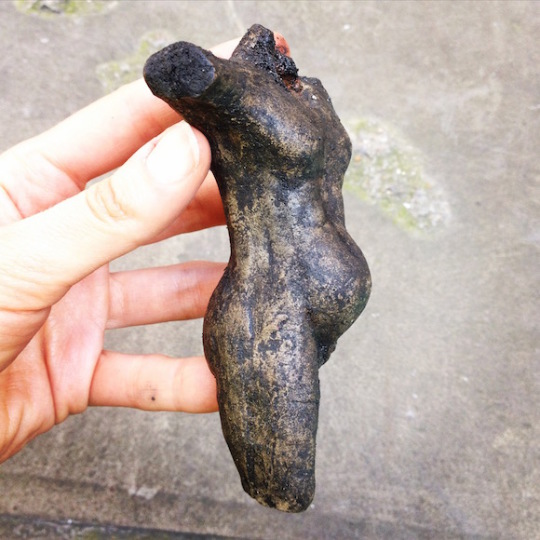 Small figurine with protruding abdomen.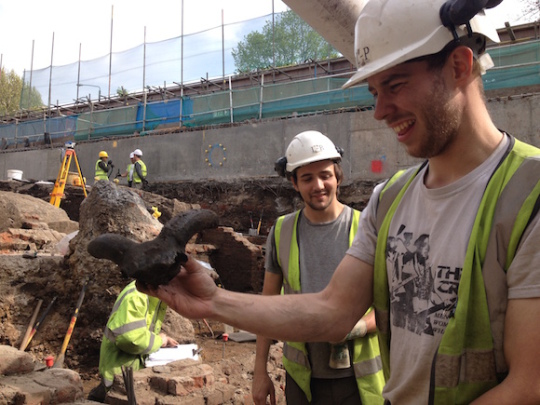 Also a variety of animal bone – like the top of a sheep or goat's skull in this photo…
To this horse head, shown being excavated here, causing much reason on site to quote John Stow (1598):
'the ditch without the walls of the city which of old times used to be open, always from time to time cleansed from filth and mud, as need required; of great breadth, and so deep , that divers, watering horses where they thought it shallowest, were drowned, both horse and man.
In tracing back the various edges of the City Ditch, a beautiful Post-Medieval timber revetment was found. The timbers were in exceptional condition, as a result of the watery environment that enabled its lasting preservation.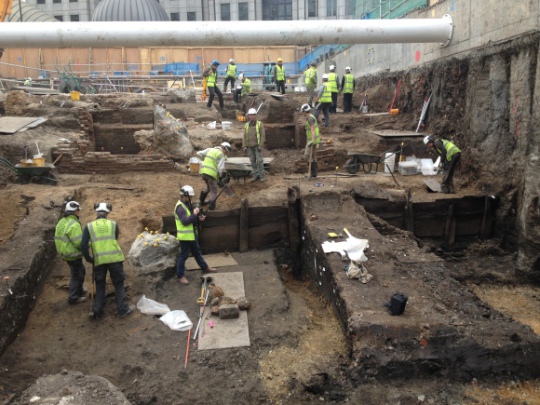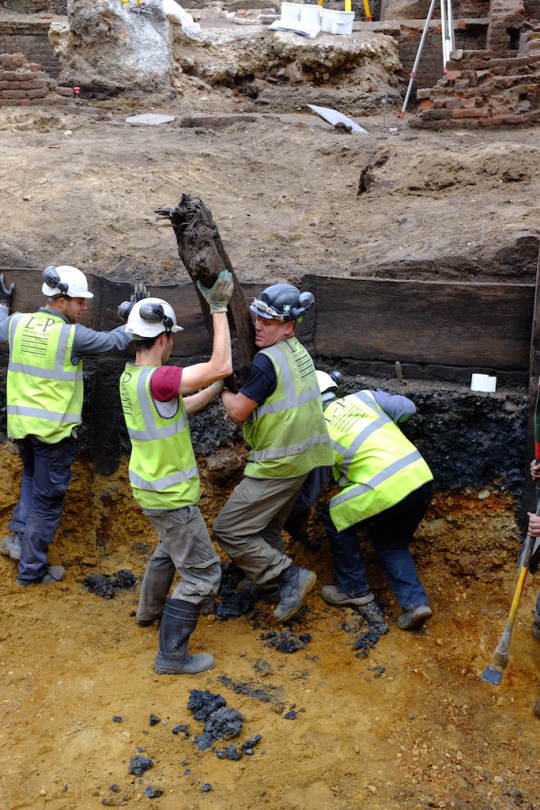 Having been recorded in situ, the timbers were deconstructed to be taken to the       L – P : Archaeology unit for preservation, further analysis and sampling.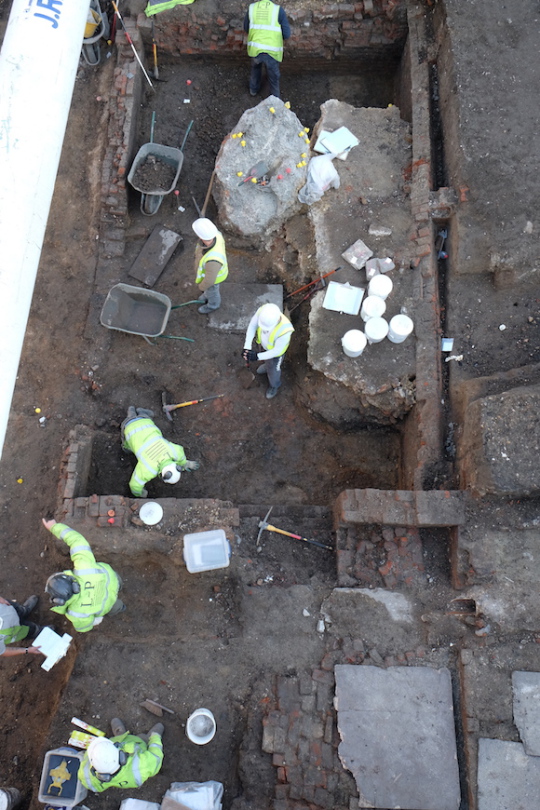 Further east, work starts on a barrel vaulted cellar.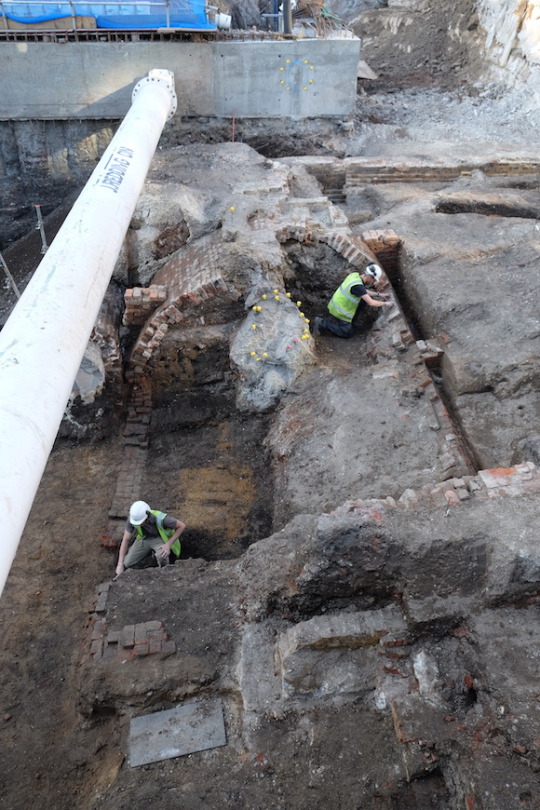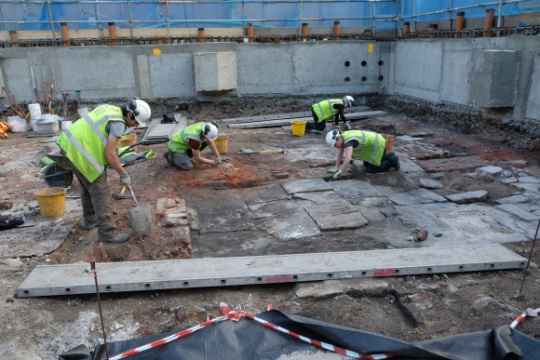 Cleaning up the remains of Georgian and later buildings close to the Minories street frontage, commences at the top of Area C.