The following photo diary shows a summary of work at 100 Minories throughout January 2015, when we started the excavation of Area B.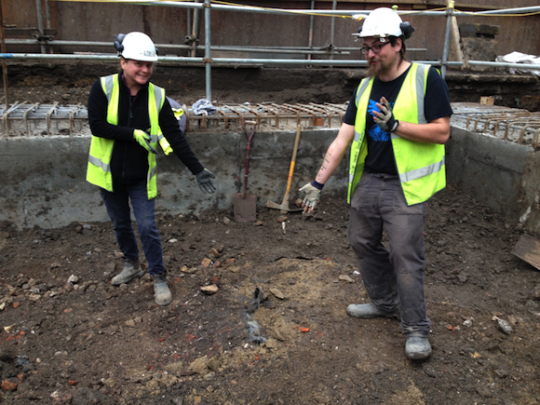 Exposing the first traces of archaeology in Area B, under watching brief supervision of Neralie Johnston and Ben Saunders.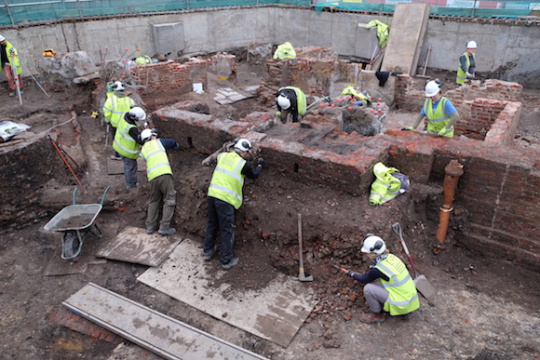 Revealed: the Georgian buildings of Number One and Number Two the Crescent.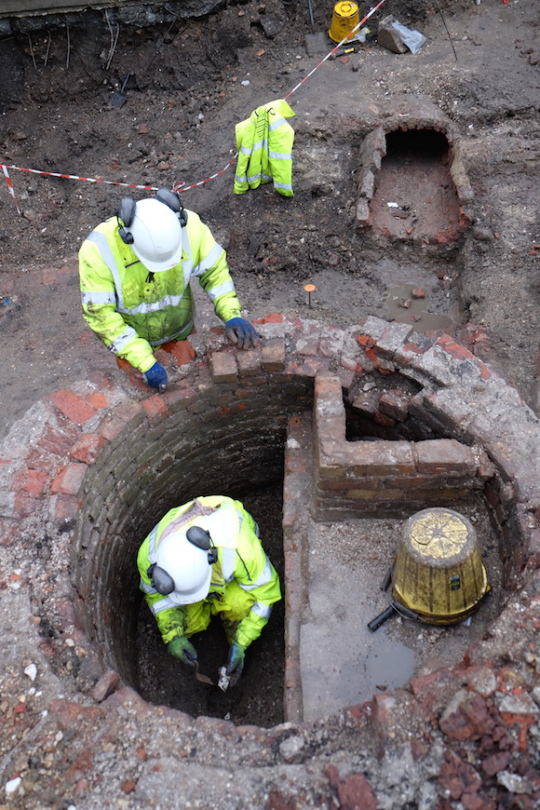 Part of a drainage system with a possible overspill feature.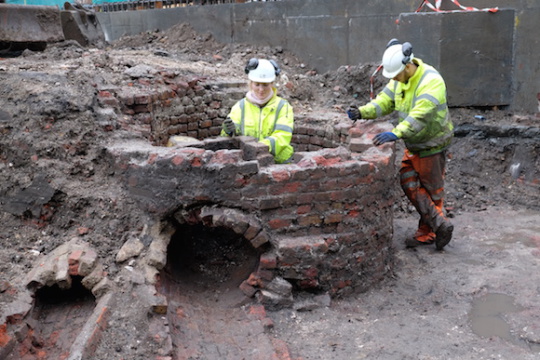 Profile view – excavated and recorded by Manca Kavcic and Tom Swannick.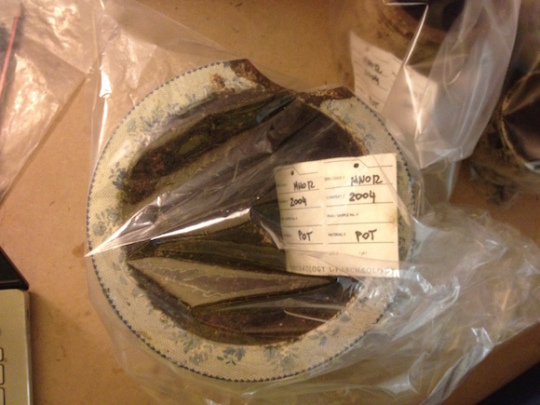 Found during the excavation of this feature – Victorian chamber pot. Click here to see additional pictures.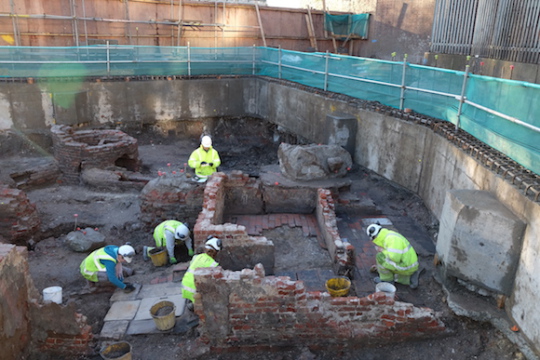 Cleaning of Number Two the Crescent, in preparation for photography and recording.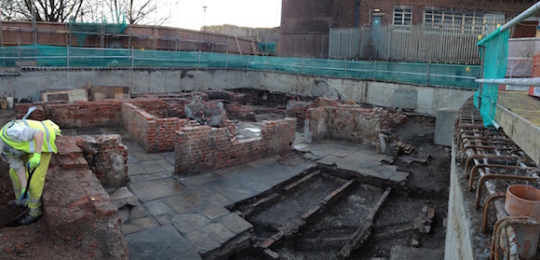 Long shot of the Georgian buildings, showing exposed under-floor drains, once covered by floorboards.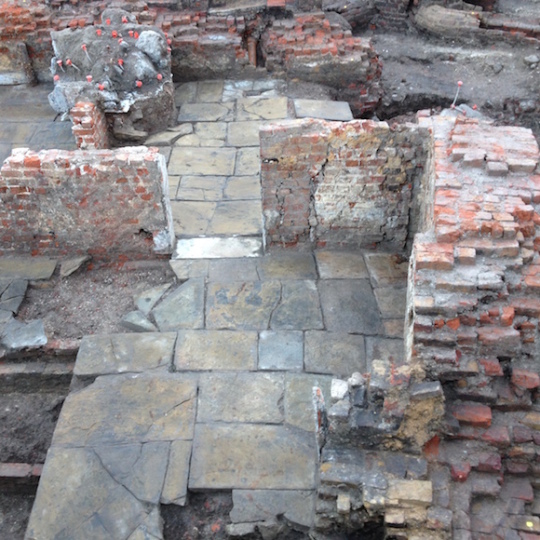 York Stone floors.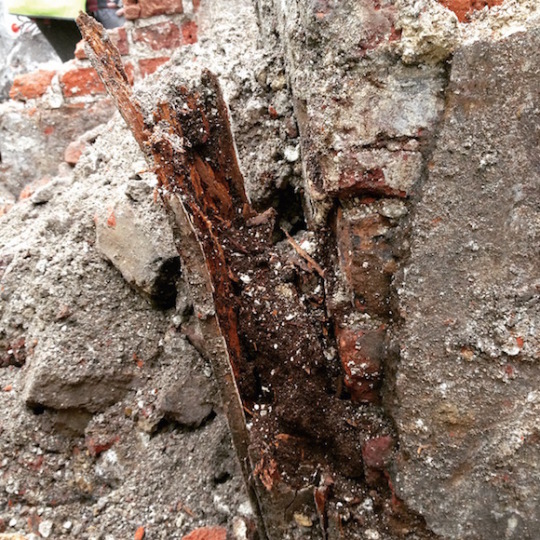 The remnants of surviving door posts.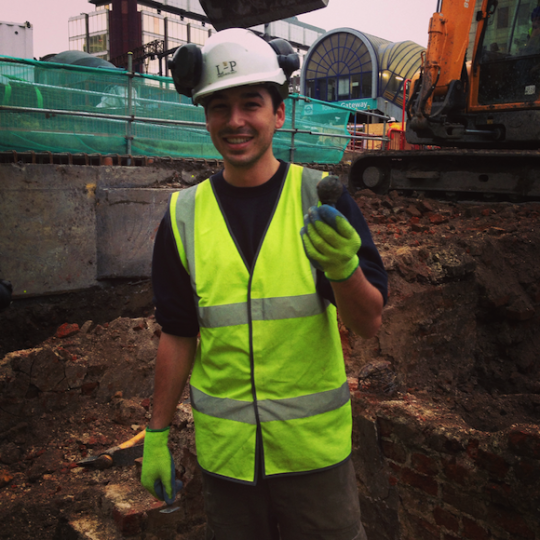 Door handle attached – held by Talfan Davies.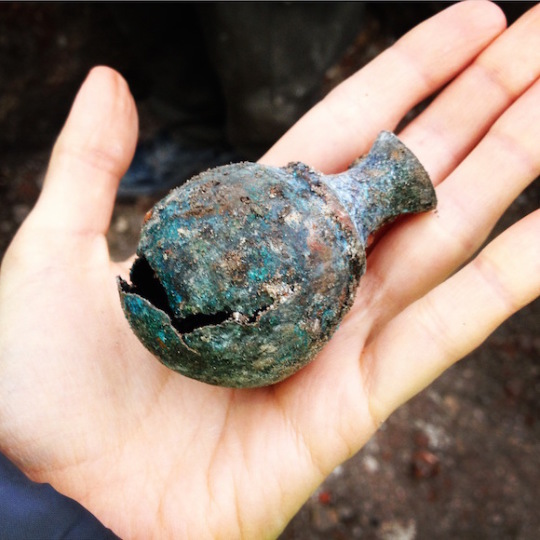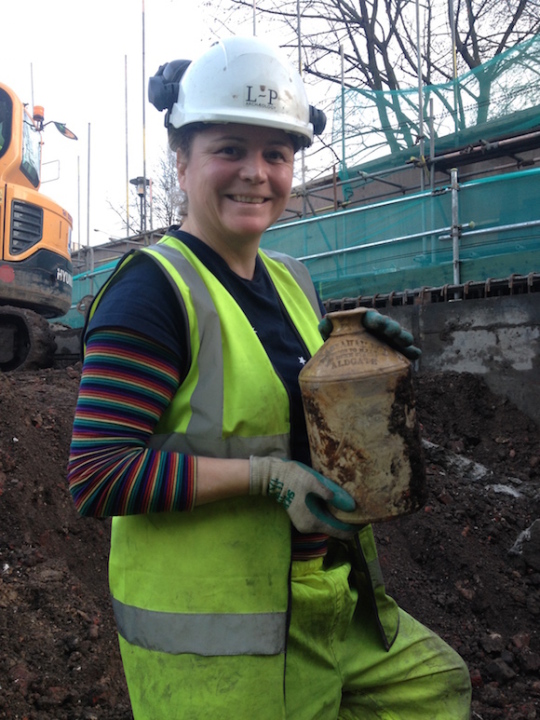 Neralie with a stoneware pot, from a shop in Aldgate.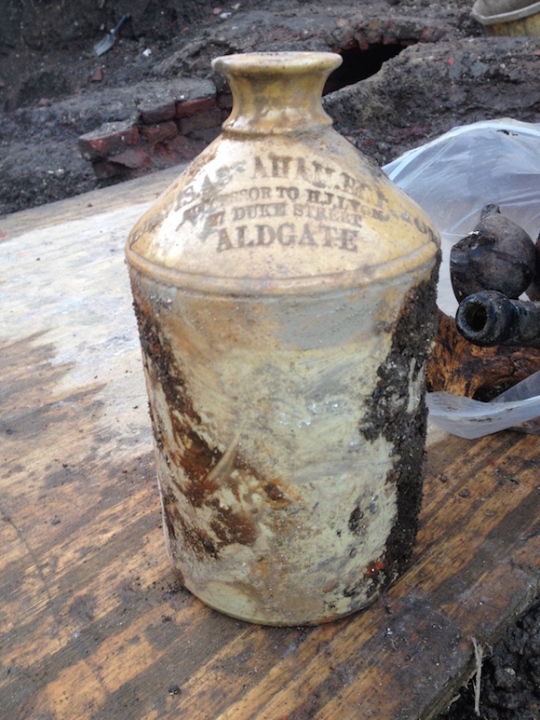 Caption reads 'Lewis Abraham Britton. Successor to H. J. Lyon in Duke Street Aldgate.'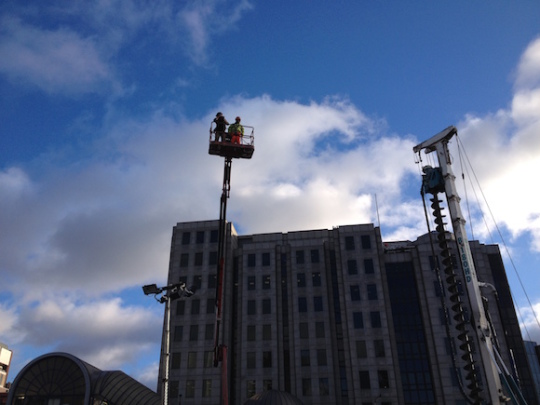 Project Officer Chiz Harward ascending in a cherry picker to take aerial site photos.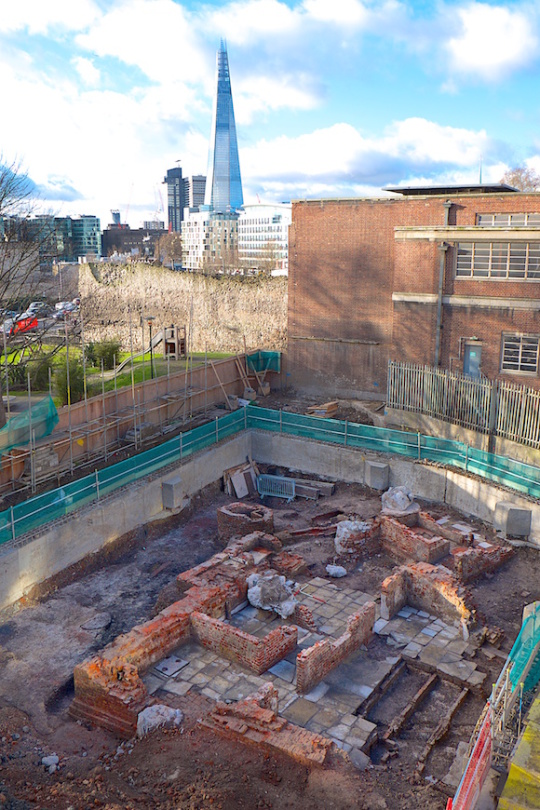 Aerial photographs of the Georgian buildings, taken by Chiz Harward. Photos also show the proximity of the 100 Minories site to the London City Wall and Tower of London.