The month of July has seen the end of the main block of archaeological fieldwork at 100 Minories, after nearly a year's worth of excavation. Having officially moved off site on the 17th of July, see what happened in the last few weeks that the Minories team were on site.
The 100 Minories team finished excavating the buildings fronting the Minories street.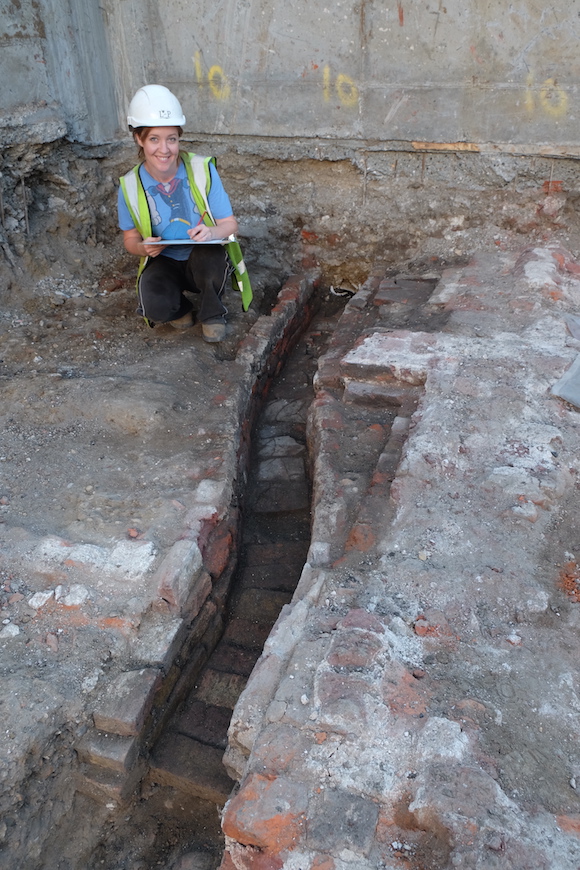 Archaeologist Ashley Bryant recording a Georgian drain.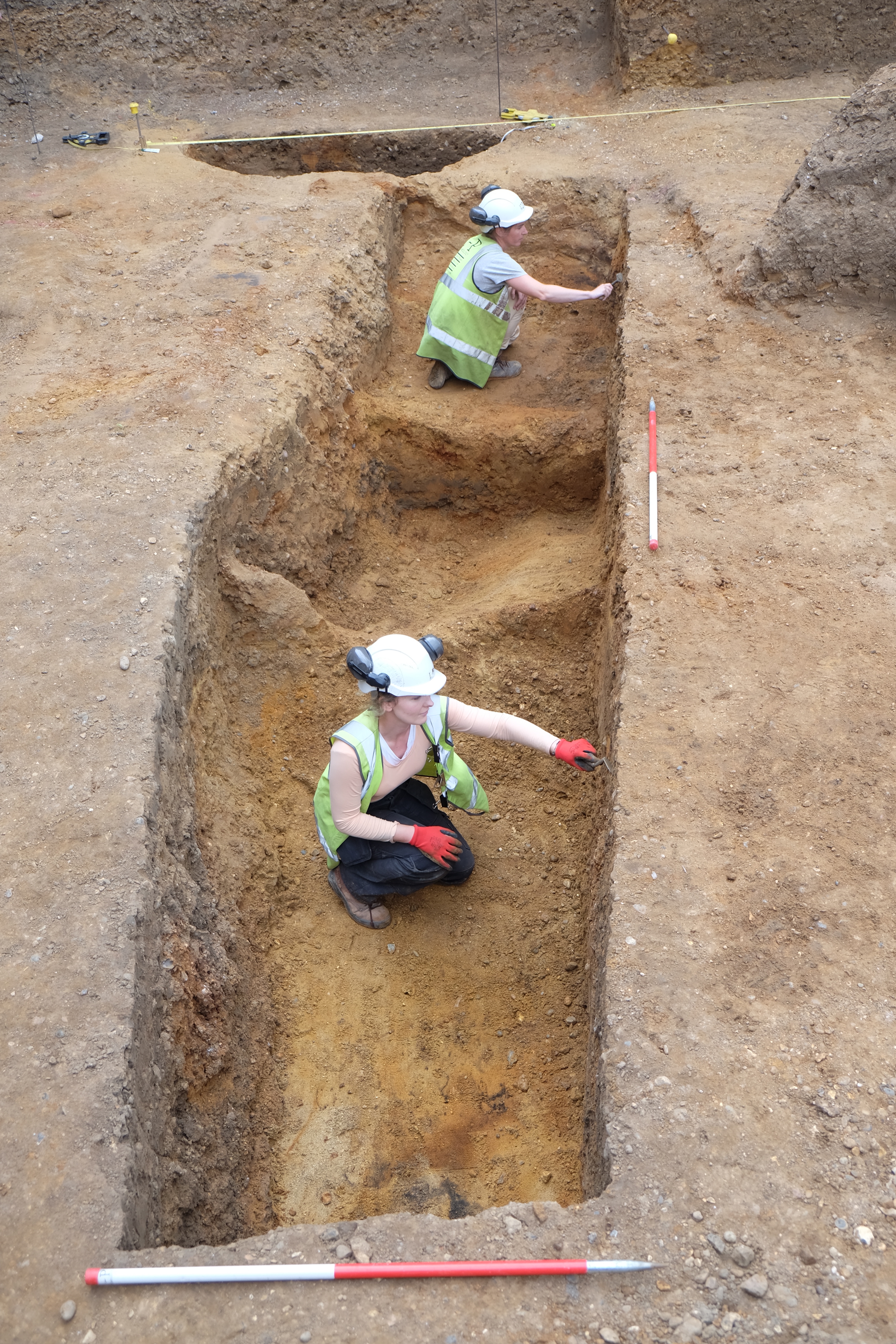 As with Area A, the area finishes with some quarry pits before hitting natural. Excavators Manca Kavcic and Audrey Charvet.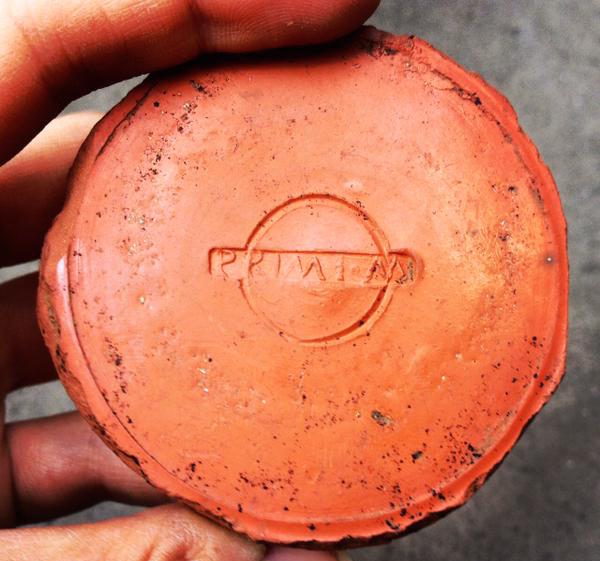 Base of Roman pottery – stamp 'PRIMI · M'.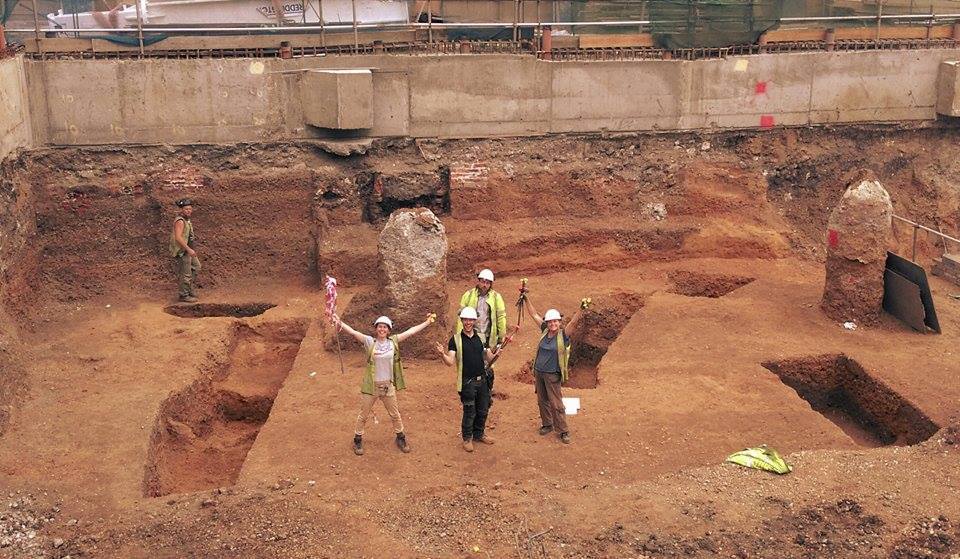 With that, the site was done!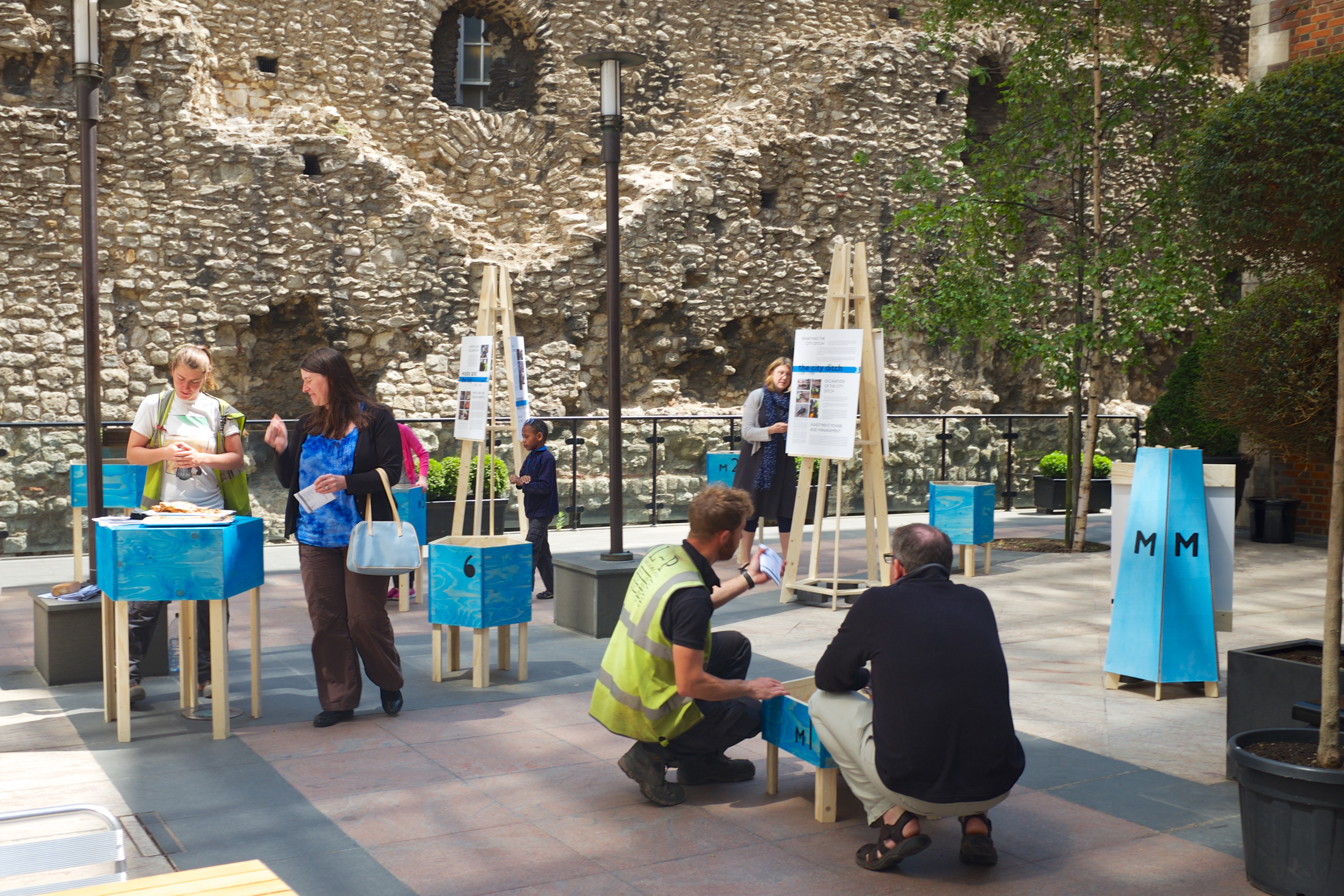 To coincide with the end of the excavation, L – P : Archaeology put on a series of 'Pop Up' Museums.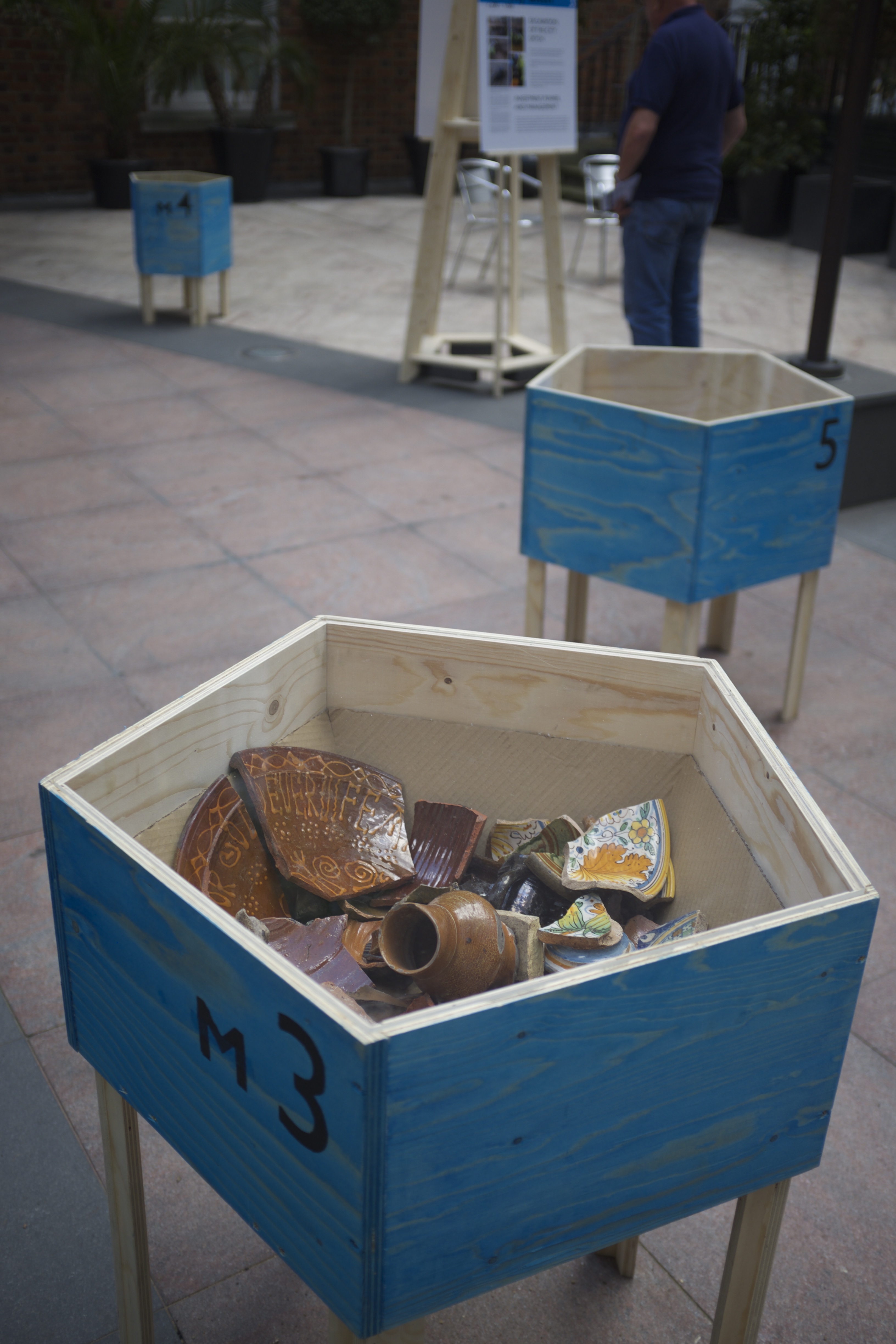 We displayed some of our finds (above: Case Three 'City Junk 1560 – 1650').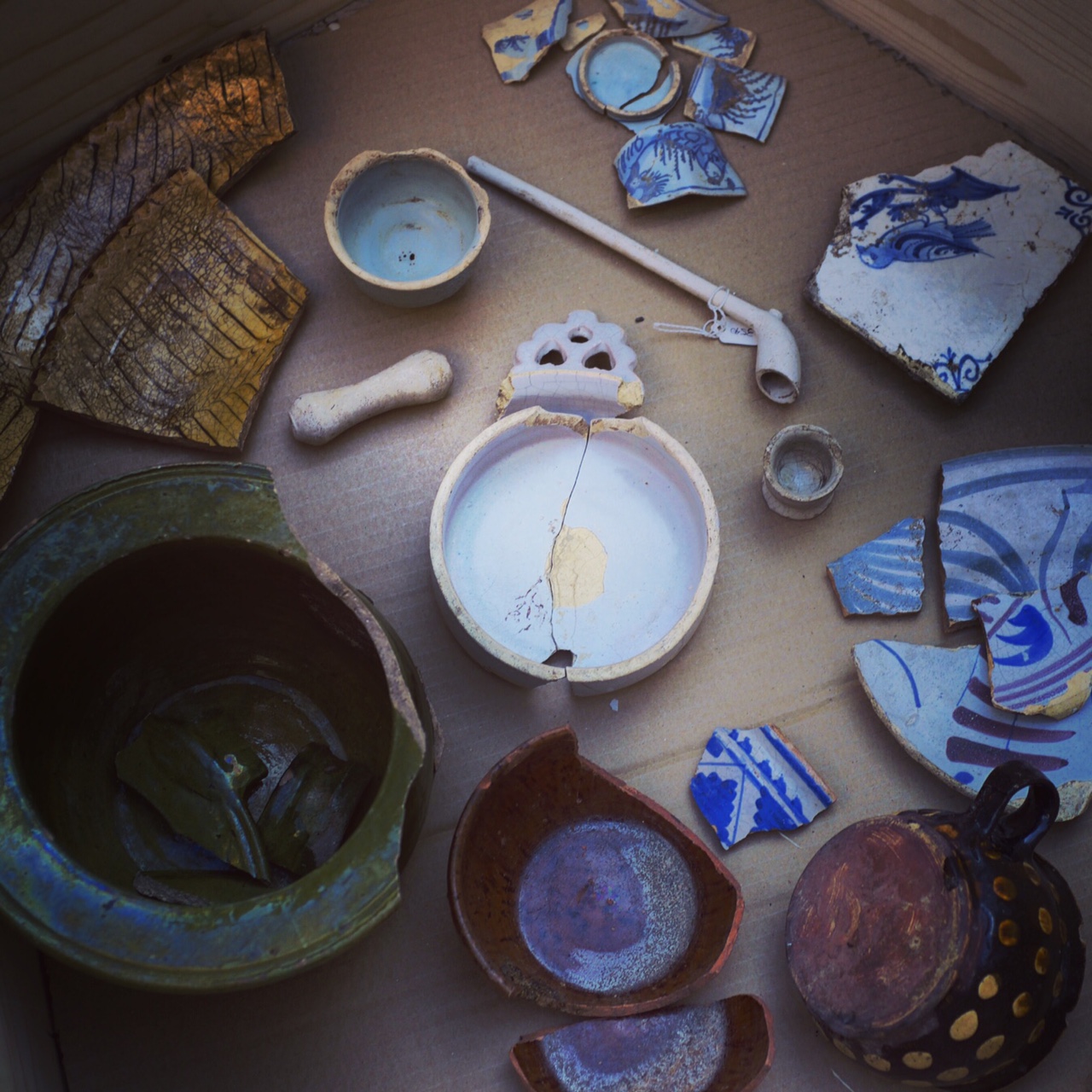 Case Five: 'Birth of Suburb 1650 – 1750'.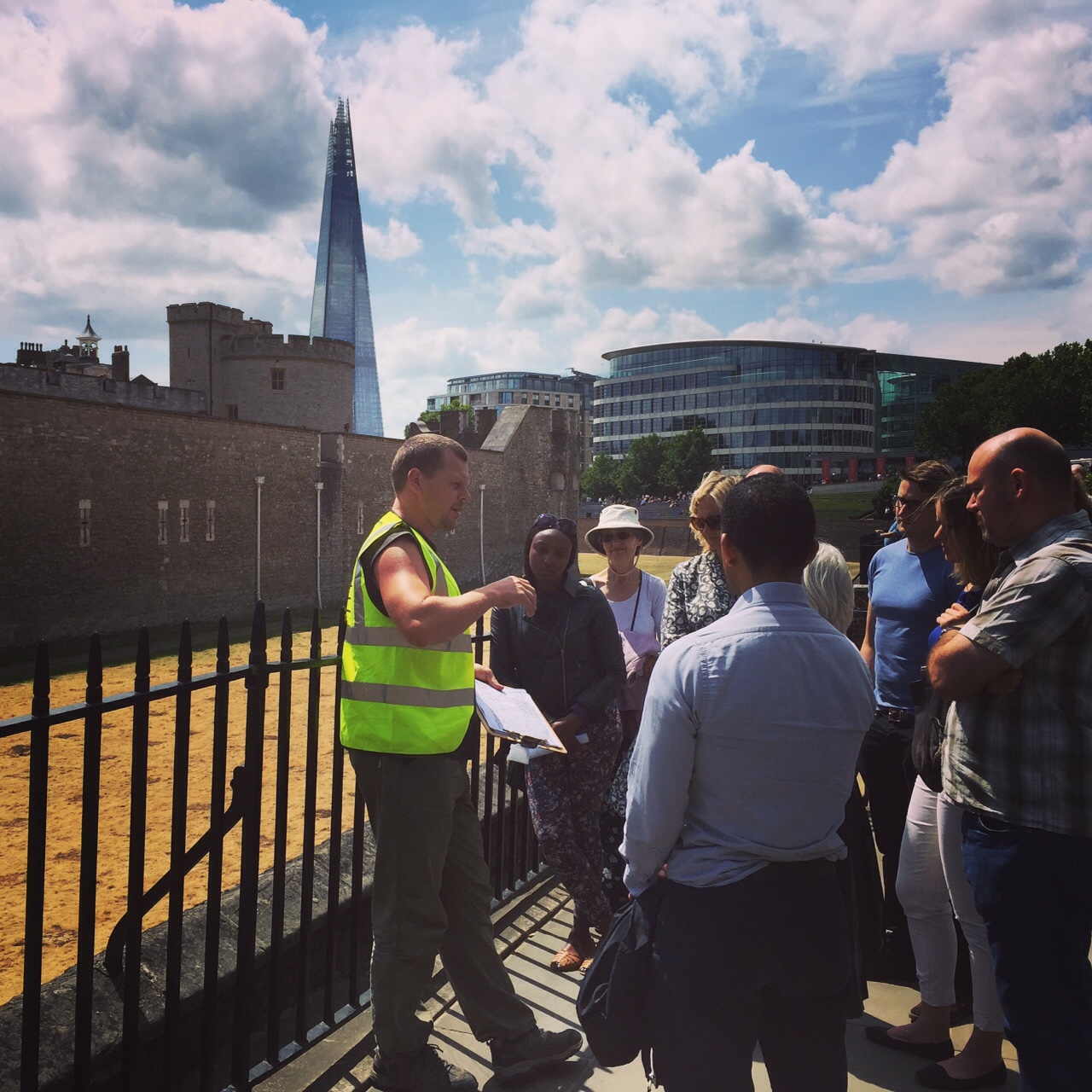 Project Officer Chiz Harward leading a Pop Up Museum tour.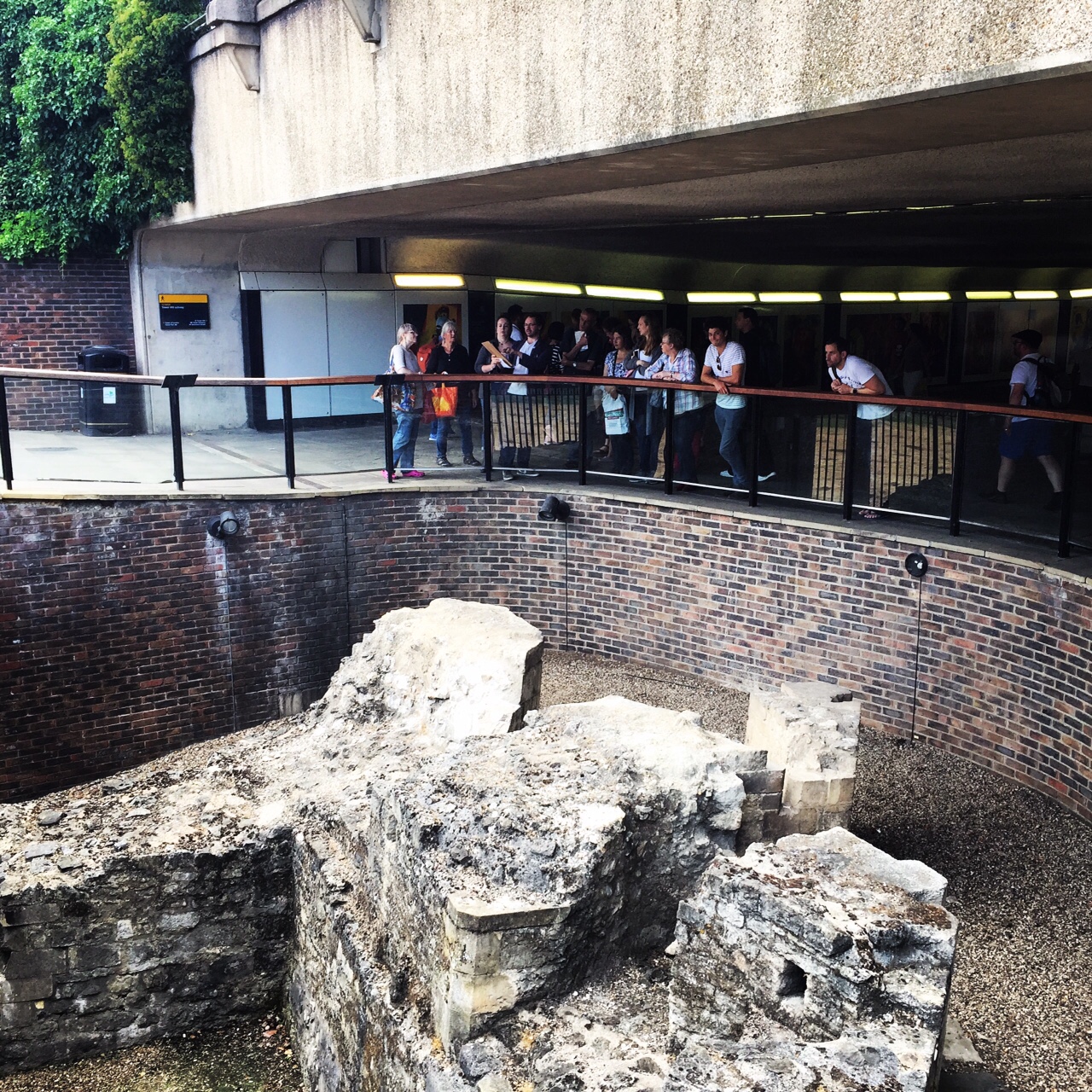 Tour stop at the Postern Gate.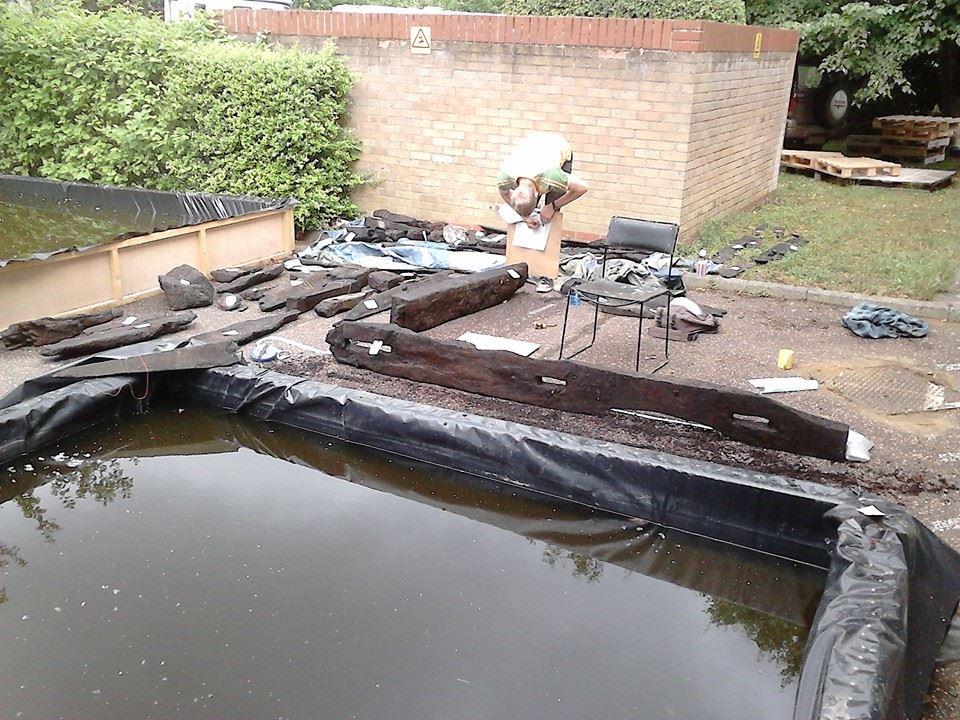 Now with the site finished, efforts turn to the Post-Excavation. Photos above and below show processing of Post-Medieval timbers found on site – such as here and here.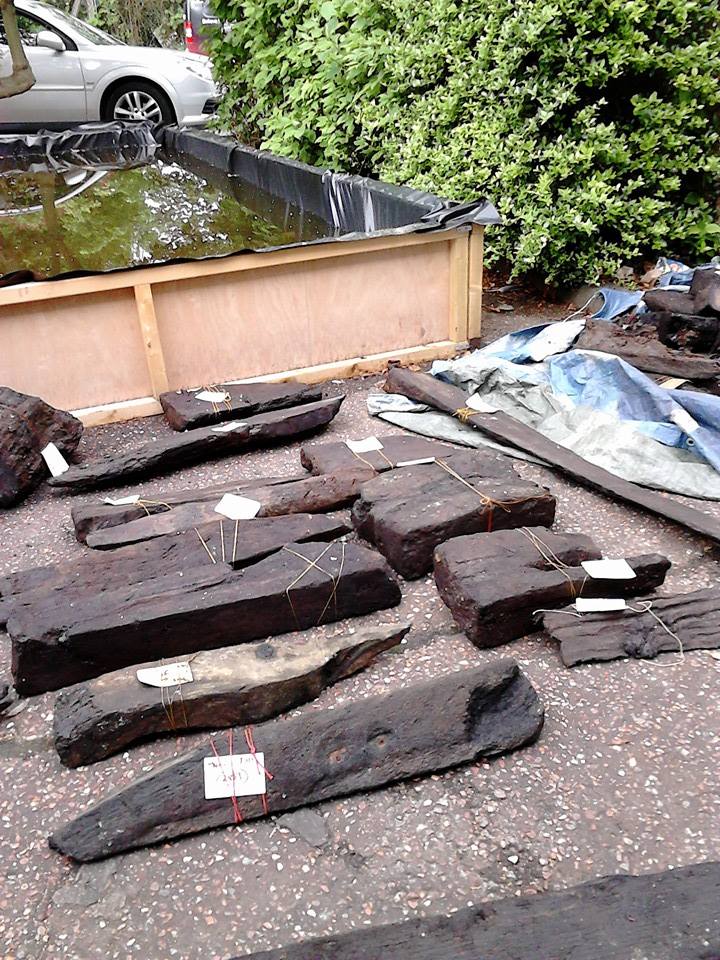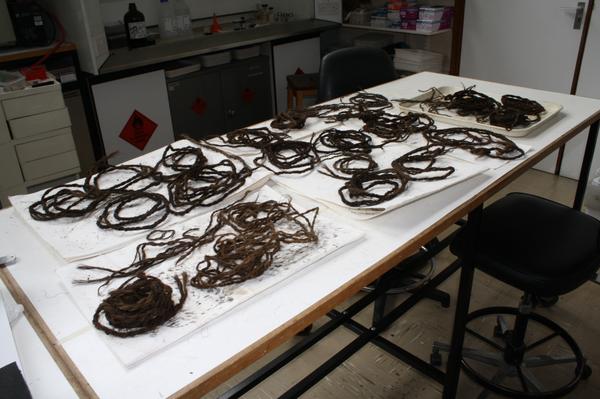 Rope being processed at the MOLA lab (photo credit: MOLA).