Photos from the excavation throughout June 2015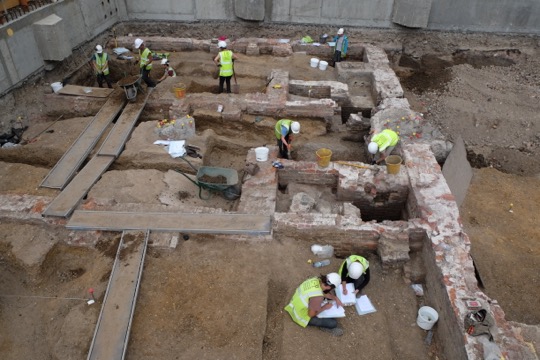 The team moved onto Area C. This photo shows the excavation of Georgian buildings built along the Minories street frontage, part of the Hammet/Dance development 1760 – 1770s.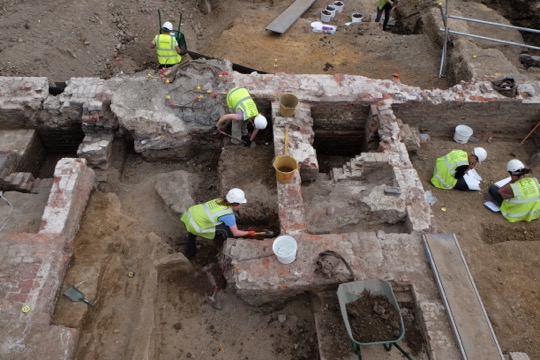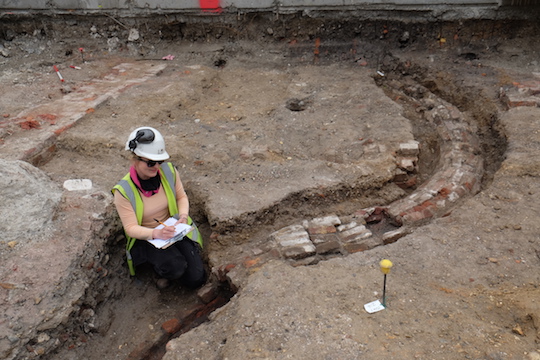 Archaeologist Manca Kavcic recording a brick drain.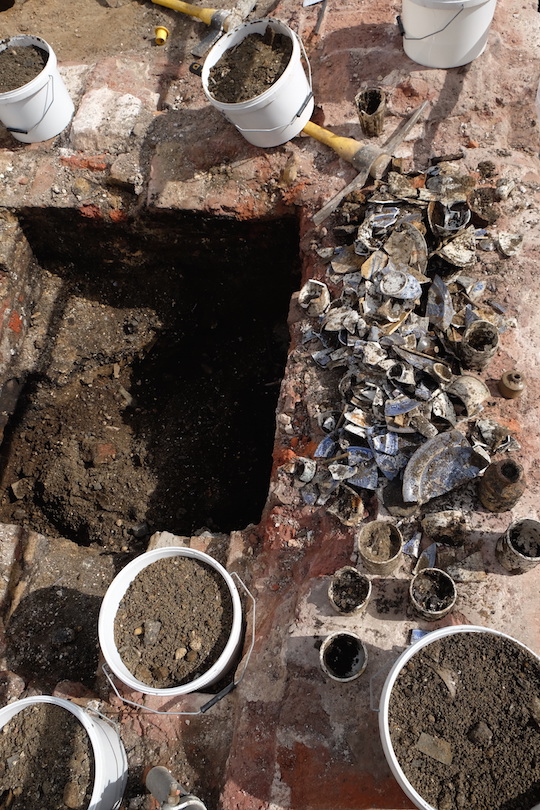 A silt trap from Number 99 Minories yielded a large quantity of closely dated material, amongst other things…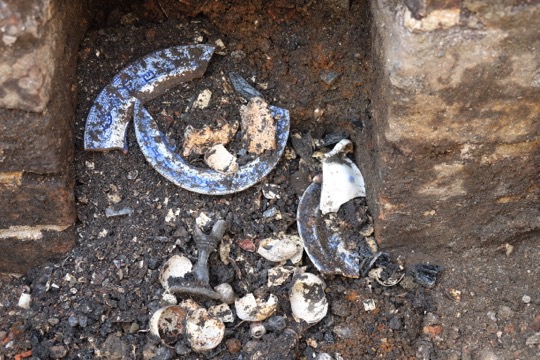 Finds from the silt trap in situ.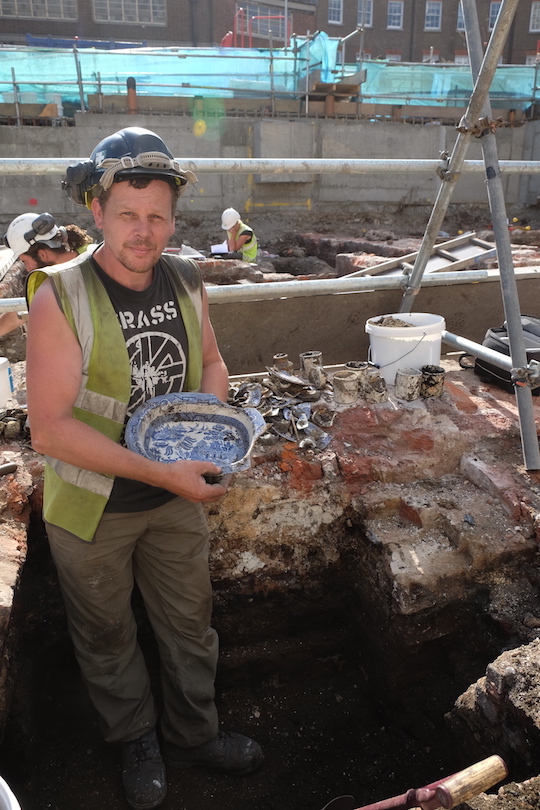 Transfer print serving ware, held by Project Officer Chiz Harward.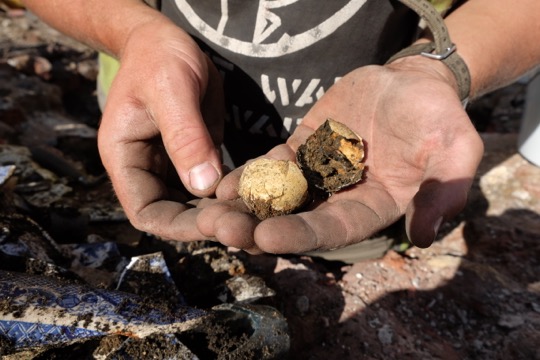 Well preserved egg shells.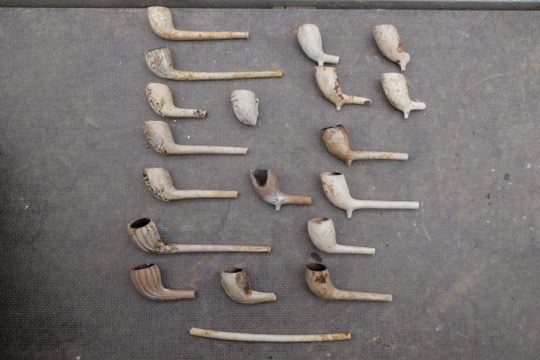 Various Clay Tobacco Pipes…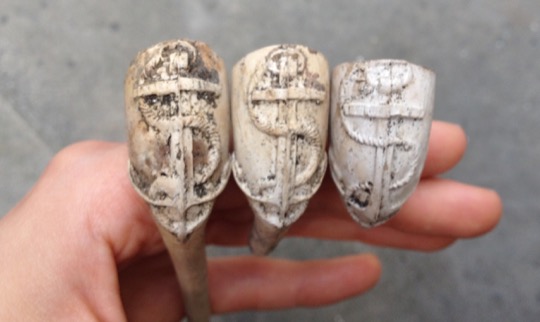 Three with an anchor motif.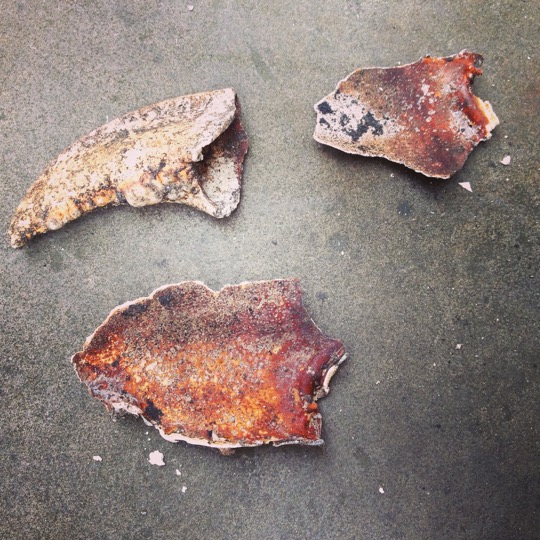 Fragments of crab claw and shell.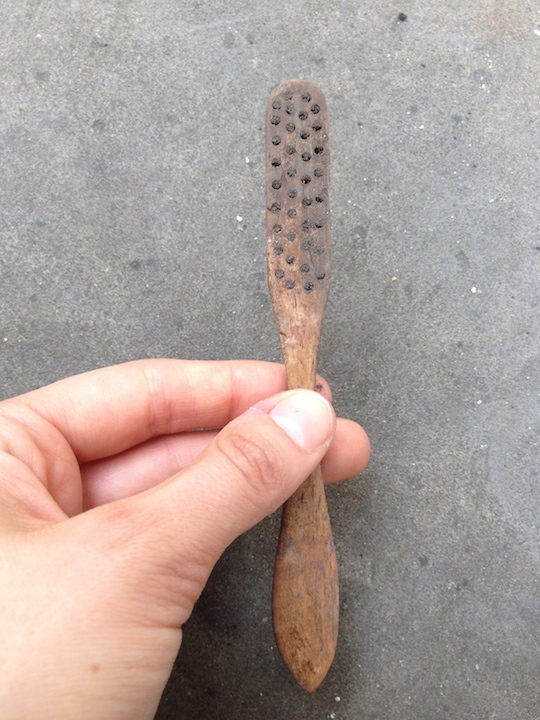 … and finally, a toothbrush.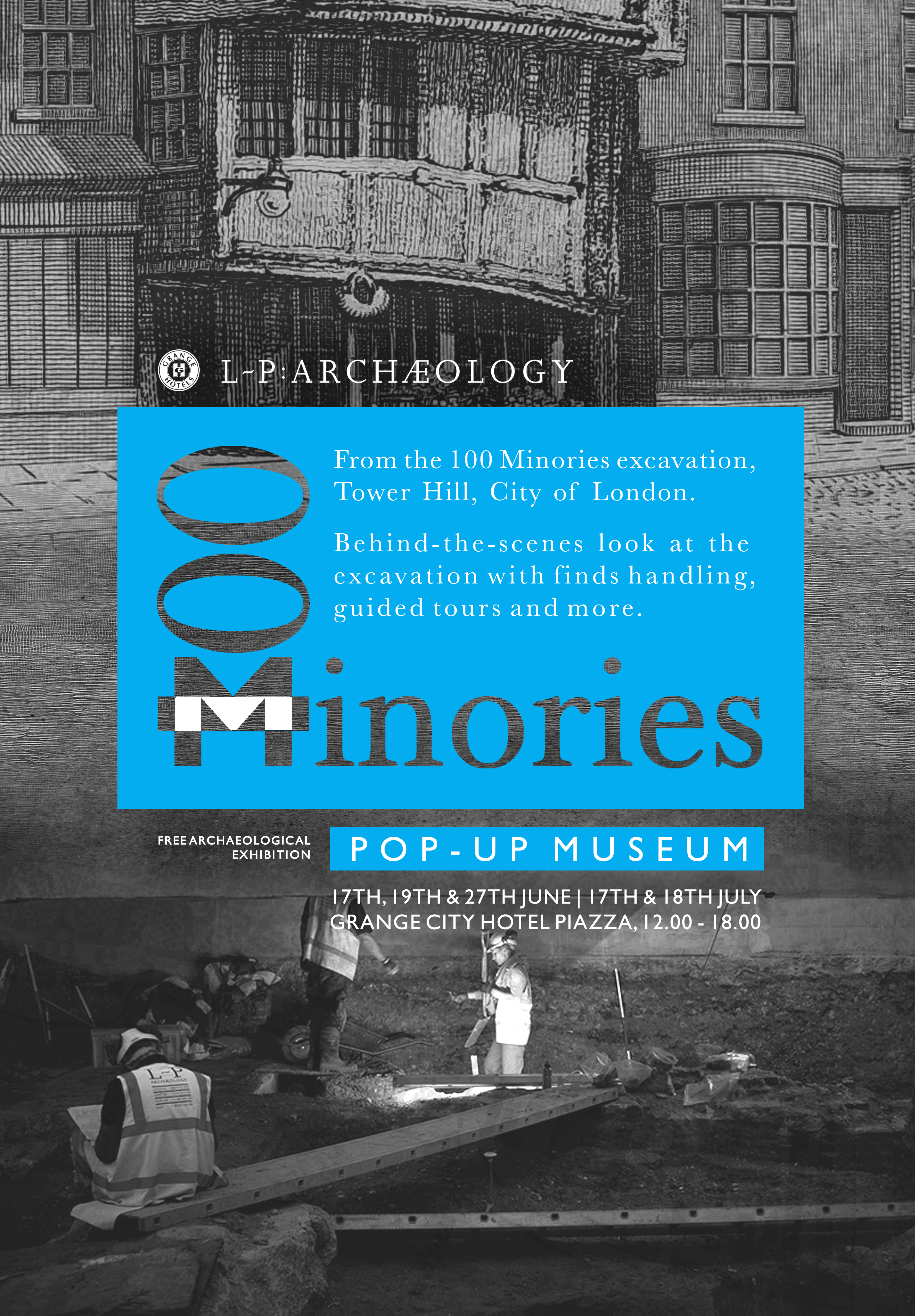 June also marked the start of our 'Pop Up Museum' series – read about the Pop Up Museum here.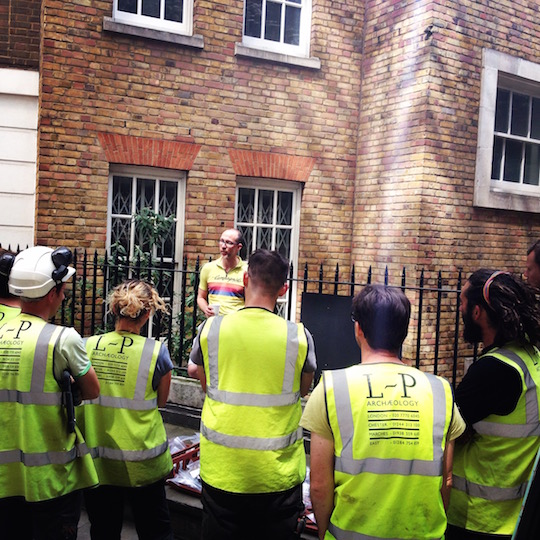 A "toolbox talk" session with Nigel Jeffries of MOLA to help all of the team learn in detail about the finds on display.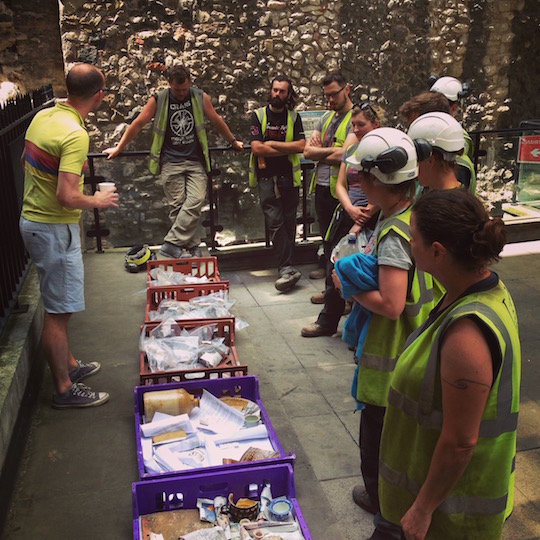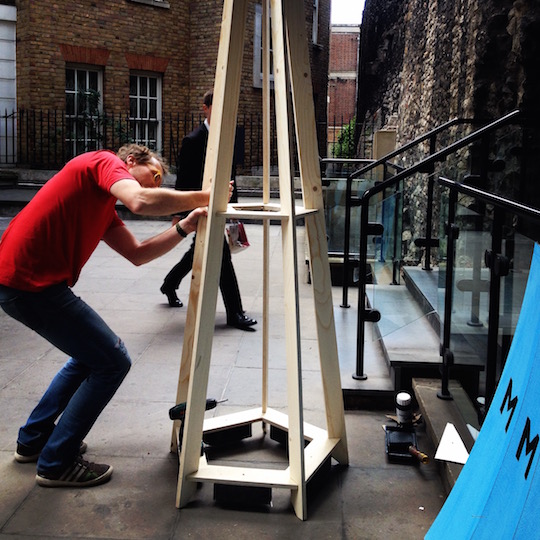 Displays being assembled by Carsten Jungfer.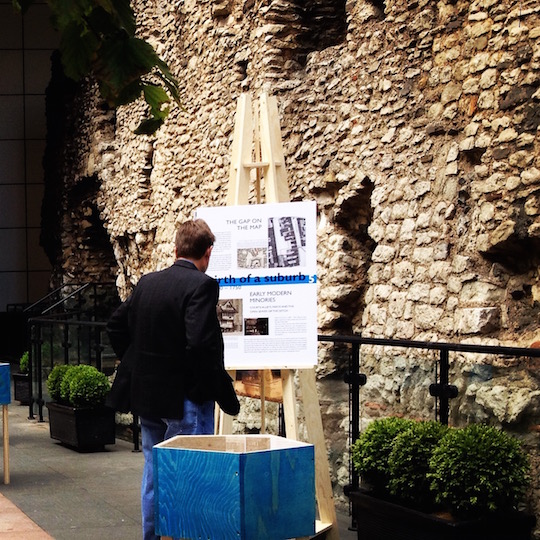 Sneek peek of the 100 Minories Pop Up Museum in June – join us at the July Pop Up Museums on the 17th and 18th, as part of the Festival of Archaeology to get the full picture!
Click attending on our Facebook page!