Wednesday 17th June saw the first in the series of our Pop Up Museums, hosted by the L – P : Archaeology team at 100 Minories and Grange City Hotels. The day was a storming success with just under 250 people visiting the museum over the course of the day including many people working in the local area; the feedback we have had from the experience has been wonderfully positive. Presented here is a sneek peak of some photos from the day, with a reminder that each Pop Up Museum will build and grow on the first, adding more 'pop up' activities and display modules as new findings emerge from the excavation. The remaining days for Pop Up Museums are Friday 19th June, Saturday 27th June, Friday 17th July, Saturday 18th July. We'll see you there!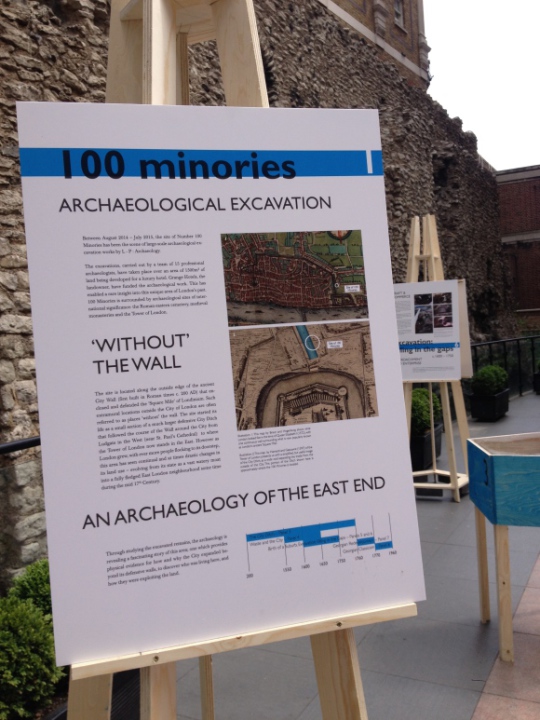 MiPUM's interpretive panels. Read about the project here.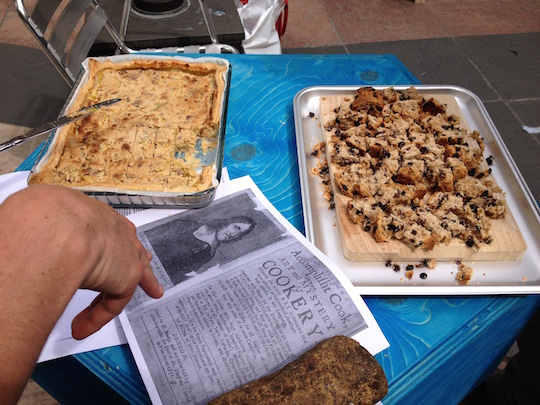 Robert May's 'To make and extraordinary good cake'. Audrey Charvet prepared 17th Century desserts for MiPUM demonstration. Read about the project here.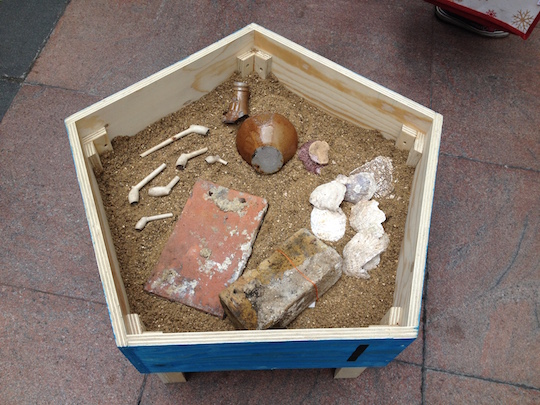 One of MiPUM's handling cases: clay tobacco pipe, Bartmann jug, oyster shell, brick, and peg tile.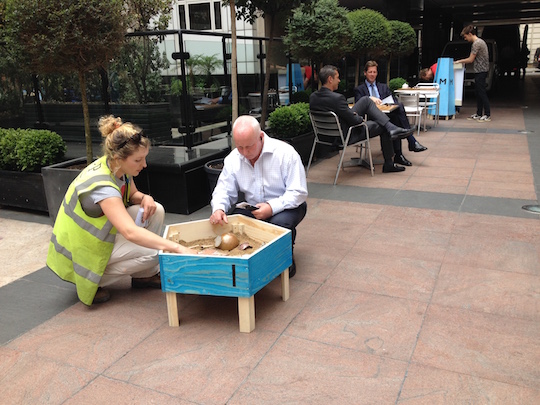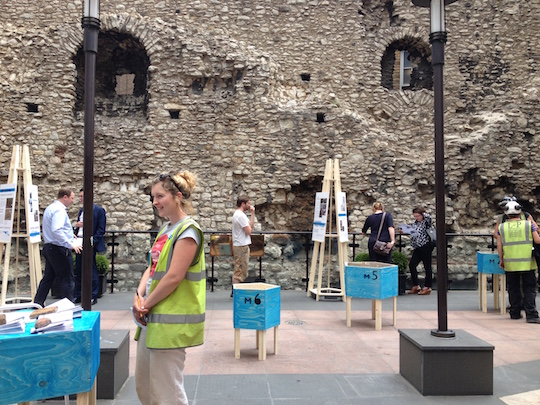 Featured Image
CASE ONE at MiPUM: Post-Medieval City Ditch dump – 'What is City Junk?'